Lava beads necklace with crystal glass beads and a hook clasp.
Length: 51 cm with extension
Beads: 20 mm
One of my most amazing travel experiences is tied to the Island of Terceira, of the Azores in the Atlantic Ocean.
This Island is entirely volcanic and you find this fascinating material everywhere, especially on the coast where the water washes it clean, so it is visible. In the inside of the island, you are able to enter the volcano chimney of Algar do Carvão,  or walk in a lava tube in the Gruta do Natal. A unique sensation!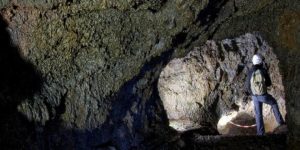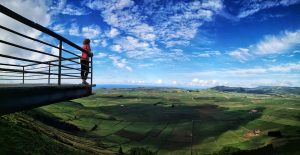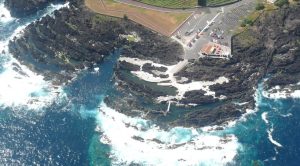 I love lava stones for the energies they carry. You can literally sense the power of the fire and the force of nature, holding a piece of lava in your hand.
That is why I was so happy when I found these large lava beads for a piece of jewellery, they are so beautiful! I combined them with colourful crystal stones for some lightness 🙂
Anyway, go and visit the Azores if you have the chance! (Or put it on your bucket list)